Our Team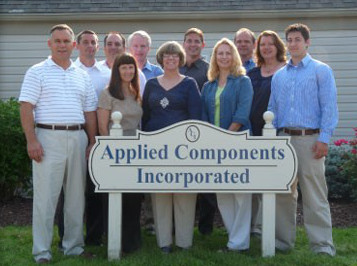 About Us
Applied Components, Inc., a Manufacturer's Representative Agency since 1986, has grown to 10 full time employees with an average annual growth of 30%. ACI uses CRM software and success-proven sales and marketing strategies to provide the best all-around service and customer contact for our principals.
Due to our multiple-line selling platform, the cost-effectiveness of the selling function is increased. Multiple-line selling creates a synergistic effect with a broader, better defined customer base, and with more comprehensive coverage. This results in deeper market penetration and increased sales.
Providing value and cost-effective solutions to our customers is a top priority. Our customers have access to various non-competing product lines, therefore we can offer multiple solutions with just one sales representative, which saves time and money. Our principles get coverage in a geographic location, quick entry into a market, known sales costs and access to new trends in a specific territory.
We have built a reputation on assertiveness, disciplined follow through and complete honesty. How can we help you today?